DESIGNA CONNECT PAY - RELIABLE PAYMENT PROCESSES
Our PAY automated pay stations have a compact format and modern design to handle the payment transactions in your parking management system. You choose your pay machine according to your needs, e.g. which payment options you want to offer your customers (cashless or cash and cards). The modern operating system ensures smooth payment processes at all pay stations.
The decisive component in the evaluation of your parking management system is always the end customer. They should be able to operate the machines used as conveniently and intuitively as possible. The requirement is a fully automated system, which requires the least possible use of personnel. Therefore we have invested in the intuitive operability of our system in order to keep the individual process steps as simple as possible. For the comfortable operability we use TFT colour screen (10.1") with touch function.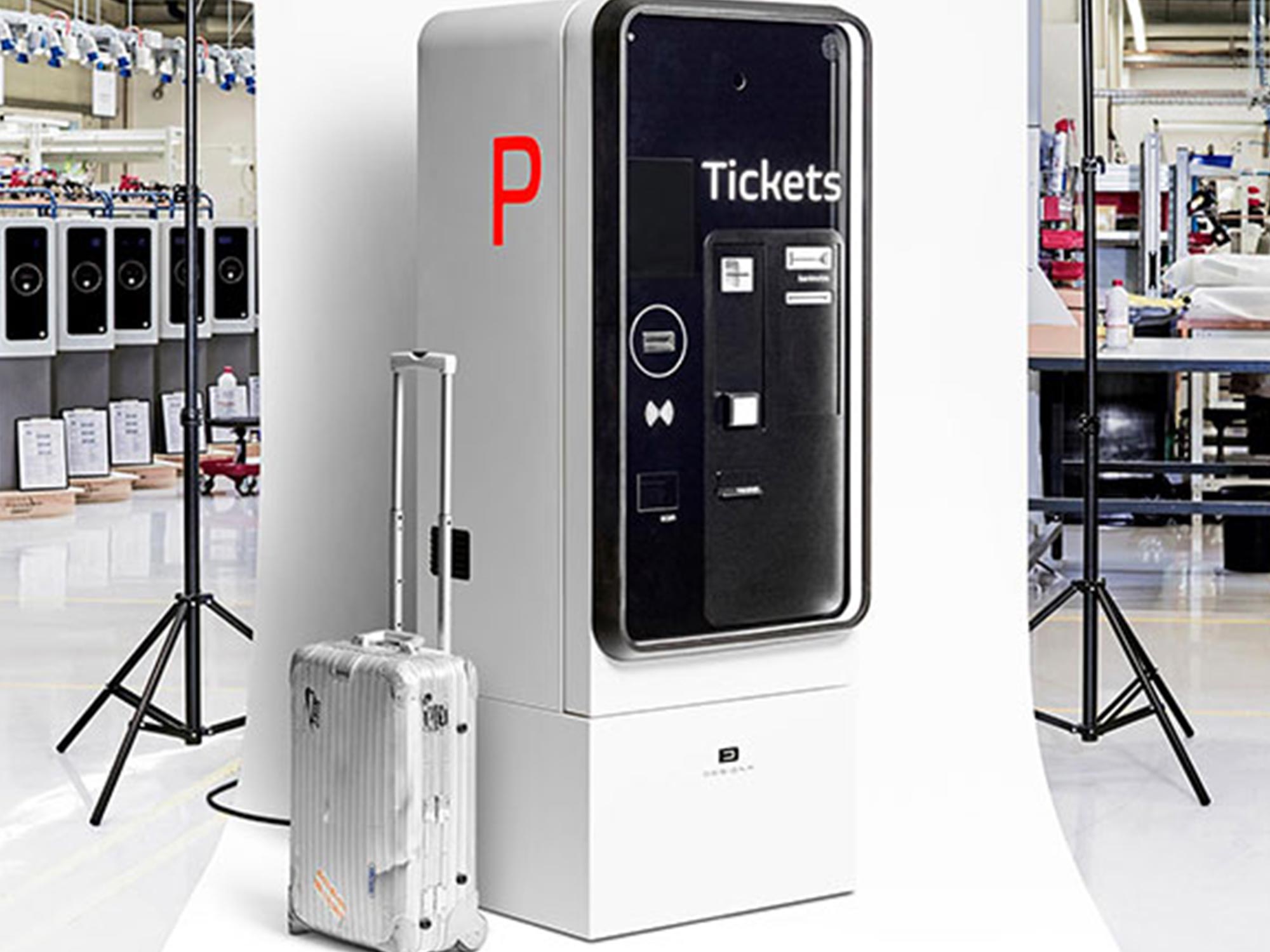 ROBUST DESIGN
Whether inside a building, on an open parking deck in the sun or free-standing on a parking area in wind and rain. A DESIGNA PAY pay machine works perfectly under all conditions. A robust housing in particular is an essential requirement for a reliable overall system. The housing, door and base are made of stainless steel (1.4301, V2A). The outer and inner surfaces are finished with a durable, weather-resistant powder coating in a deep matt fine structure. The Plexiglas® front panel consists of weather and UV-resistant material.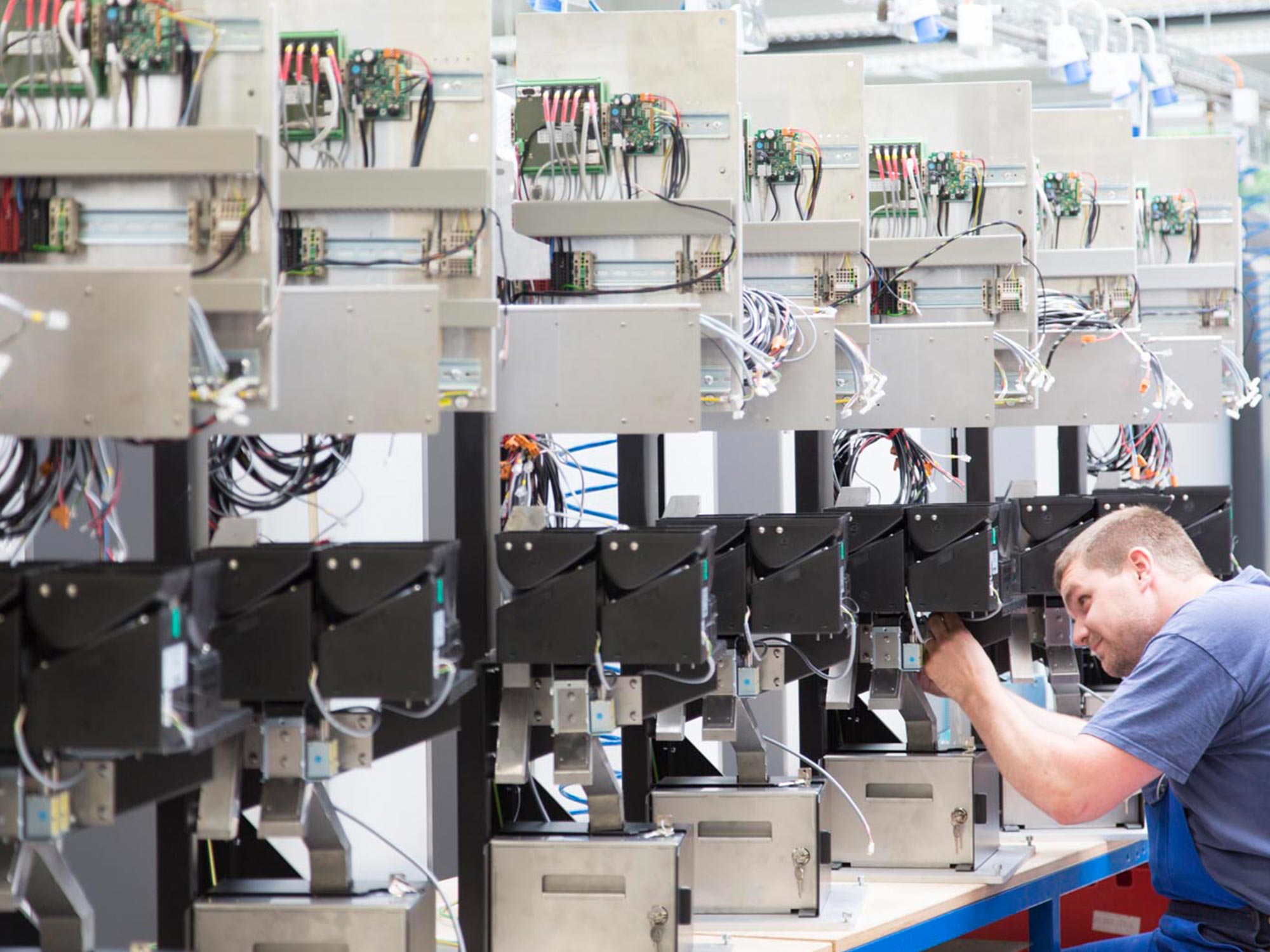 EXTENDABLE COMPONENTS
In both versions, DESIGNA PAY already provides many functions for the operation of parking management systems. However, these standard devices can be easily upgraded for specific fields of application. One important component, for example, is the TFT colour screen (18.5") for displaying individual information, such as tariffs or advertising in video format.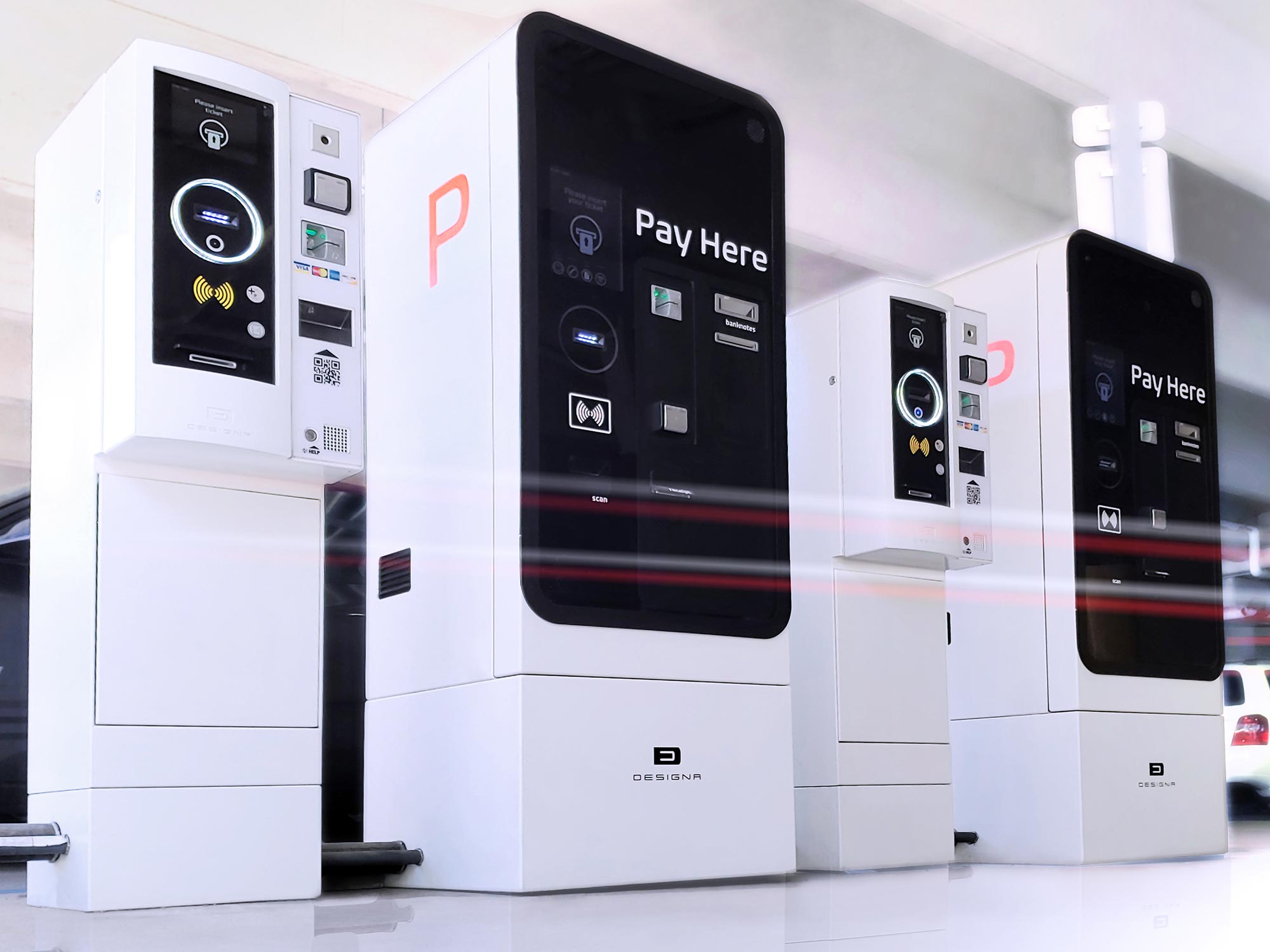 EXKLUSIVE FOR PAY CASH&CARD
We offer the cash register systems for your parking management system in two variants: With PAY Cashless, the customer can pay conveniently by card. The PAY Cash&Card offers the full range of functions - here, the customer can choose to pay by card, coins or banknotes. A banknote recycler is integrated in the PAY Cash&Card for banknote and coin processing. The banknote recycler also provides the option of issuing change in form of banknotes.
DESIGNA CONNECT PAY - RELIABLE PAYMENT PROCESSES
Payment Options
Coin insertion slot with electronically controlled shutter.
Coin processing (acceptance of EUR coins, change dispensing of four different coin denominations from self-refilling coin holders, lockable, prevents unauthorised removal of the secured coin cassette).
Banknote recycler with secured loading cassette: accepts up to 8 denominations and a maximum of 15 banknotes per payment procedure (which allows all four insertion options). Output of up to four different banknote denominations and a maximum of 15 banknotes. The banknote cassette has a capacity of up to 600 banknotes.
Receipt printer for issuing receipts using thermal printing technology.
PIN pad, Secure Card Reader & NFC reader (for Cash&Card only preparation).


Further equipment features
Reader for 4-way processing of barcode tickets to optimize the payment process by increasing throughput and minimizing user errors.
Control of the PAY by means of TCC with Linux operating system and passive cooling, Ethernet connection and system requirements for the operating system software version DESIGNA OS x19 or higher.
Operation via barrier-free accessible control elements, DESIGNA VoIP and TFT colour screen (10.1") with integrated touch functionality
for graphical user guidance.
Colour in housing, door and base: RAL 9016 (Traffic White) and front panel, frame and cover plate: RAL 9017 (Traffic Black).
Robust manufacturing from stainless steel (1.4301, V2A) for housing, door and base, Plexiglas® front panel, integrated thermostatically controlled heating.
CAN WE HELP YOU? WE ARE LOOKING FORWARD TO YOUR REQUEST.