Meet DESIGNA
Upcoming dates
GELE
Ç

EGIN HIZLI YOLUNDA, AKILLI OTOPARK

Ç

ÖZÜMLERIYLE ILERLEYIN.

DESIGNA, Akıllı otopark geçiş ve ücretlendirme sistemleri alanında dünya lideri olan bir şirkettir. Otopark yönetim sistemi ve teknolojisini yeniden tanımlıyoruz. 16 ülkede 500'den fazla çalışanımız müşterilerimiz için günlük olarak en iyi hizmeti sunmaktadır. Bütünsel ürün konseptimizle, karmaşık gereksinimler için akıllı çözümler sunuyoruz. Sistemlerimiz, sektör ihtiyaçlarına göre özelleştirilebilir - havaalanları, hastaneler, oteller, alışveriş merkezleri, üniversiteler hatta tüm şehirler için. Mükemmeliyeti hedefleyerek, otopark alanları yönetiminde geleceği şekillendiriyoruz. Vizyoner bir yaklaşım ve sürekli ilerlemeyi amaçlayan çabalarımız, 70 yılı aşkın süredir park alanı yönetimindeki başarımızın anahtarıdır.

Designa olarak, on binlerce otopark alanını yönetebilen büyük, bireysel otopark sistemleri veya tüm şehir ağının akıllı bir parçası olan sistemler sunuyoruz. Dünya genelinde 200'den fazla havaalanı için yeni otopark yönetim sistemleri geliştirmenin ve kurmanın gururunu yaşıyoruz. Örneğin, hepsi 500'den fazla ayrı cihazı içeren New York JFK & New Jersey havaalanları da dahil olmak üzere; Hamburg, Miami, Frankfurt, Sydney Havaalanları, Mall of Emirates (Dubai), Europa Passage (Almanya) ve Tampere (Finlandiya) gibi AVM'lerin 7/24 aralıksız çalışan sistemlerinin kurulumlarını da gerçekleştirdik. Kamu ve yerel yönetimlerle işbirliği yaparak, şehirler ve topluluklar için akıllı ve pratik otopark çözümleri geliştiriyoruz. Designa'da, her şey, araştırma-geliştirme sürecinden üretime kadar tek bir kaynaktan gelir ve Almanya'da üretilir. DESIGNA ürünlerini benzersiz kılan şey budur.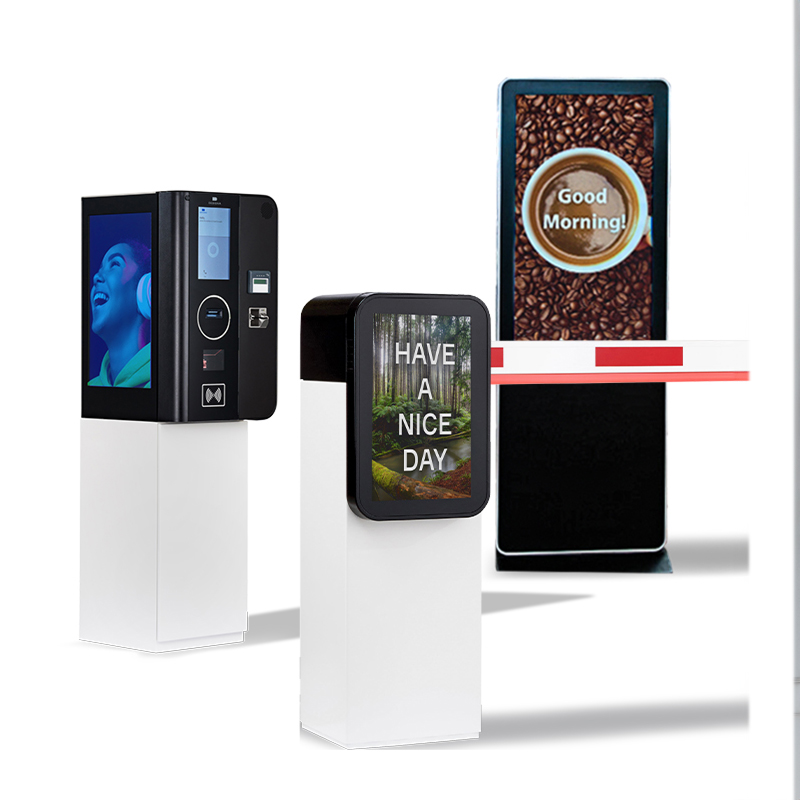 CREATING ADDED VALUE THROUGH OPTIMIZED AND INDIVIDUALIZED SYSTEMS
FREE FLOW (

Serbest Geçiş)

, GATELESS

(Bariyersiz Geçiş)

, MOBILE PAYMENT

(Mobil Ödeme)

OR E-CHARGING

(E-Şarj İstasyonu)
Yazılım, donanım ve hizmet bileşenlerinin hepsini bir arada entegre çözümlerimiz olarak sunmaktayız. Klasik çözümleri, en son teknolojilerle birleştiriyor ve esnek dijital özelliklerimizle piyasanın en uyumlu sistemlerini oluşturuyoruz. ASP sektöründe on yıllık tecrübemizle, bulut tabanlı Otopark sistemlerinde lider konumdayız. Otopark yönetim sistemi ve operasyonlarınızı yükseltmek önemli ve kayda değer bir yatırımdır. Projeniz için neden mi DESIGNA en iyi ortağınız? Sadece müşterilerimize sorun.