WHAT REALLY COUNTS WHEN SHOPPING: HIGH ENJOYMENT FACTOR, MAXIMUM CONVENIENCE.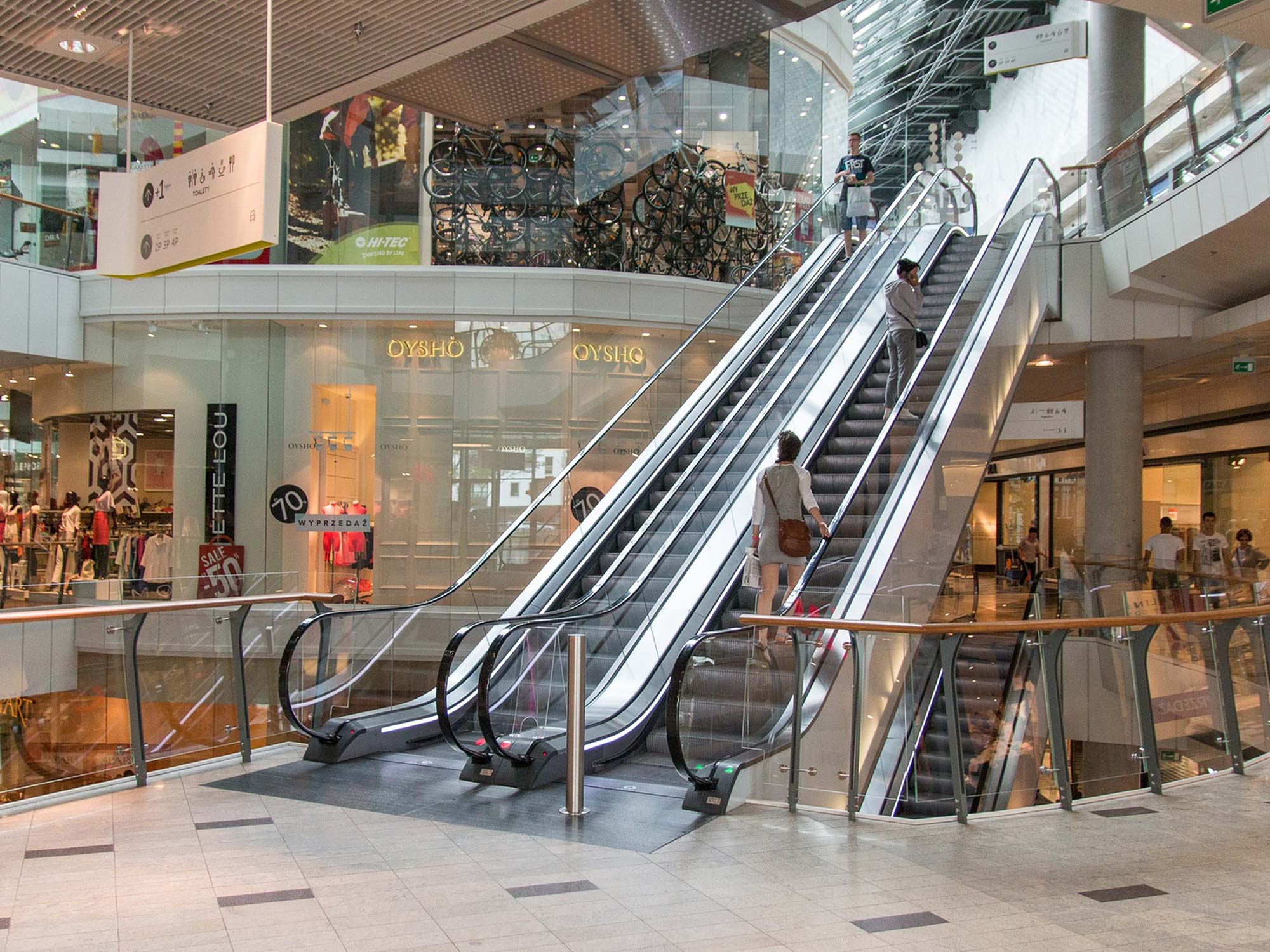 THINKING IN TERMS OF THE CUSTOMER JOURNEY OPENS UP COMPETITIVE ADVANTAGES.
Shopping centers are places of experience in which customers should feel completely comfortable. Outstanding service and exceptional promotions create a positive buying mood. That is why the parking management system plays a key role in this environment. Not only because practically every visitor today is also a parking space user. Above all, it is because attractive added value can be generated for customers via the parking ticket medium.
Our customers include the Europapassage in Hamburg, Germany, the Mall of the Emirates in Dubai, UAE and the Mid Valley Mega Mall in Kuala Lumpur, Malaysia.
CUSTOMER LOYALTY THROUGH DISCOUNTED OFFERS OR PREPAID CARDS.
Engage your customers with special offers: Reduced rates for frequent customers or discounts on parking fees depending on the value of the purchase create incentives and strengthen the feeling of being valued as a customer. Discount systems in particular are one of the great strengths of the DESIGNA industry solution, whether off- or online, the issuing of value checks or billing according to cost centers.
The fact that special occupancy reports for tenants in shopping centers or further billing based on space utilization are also possible further increases the user value on the operator side.
When it comes to a wide range of tasks, the use of technology is decisive.
Example parking guidance system: The integration of a license plate recognition system and a parking guidance system opens up far-reaching possibilities for customer service: Apart from finding free parking spaces quickly upon arrival, the exact location of the vehicle can be determined at any time after shopping at electronic information terminals by entering the respective license plate number.
Furthermore, a frictionless entry can be provided for regular customers via a smartphone app or license plate recognition.
Two examples of more than 100 individual software-supported functions of how the parking of the future can be designed with DESIGNA.
DESIGNA PARKMANAGEMENT REFERENCES