DESIGNA CONNECT IN / OUT LANE DEVICES - MORE THAN JUST TICKET HANDLING
The first contact with your customers usually happens at the entry lane device. This makes it all the more important to lay the foundation for a positive user experience here.
The fast issuing and acceptance of tickets, the modern design and the optional display support you here - making the display of media content, e.g. dynamic pricing, live occupancy data, parking directory or advertising, a reality for you at the first touchpoint with the Designa CONNECT IN 600 and OUT 600 lane devices for entry and exit.
Additional product features:
Automatic standby mode for

reduced operating costs
Reduction of personnel costs

due to high ticket supply
Minimization of revenue losses

through multi-layer fraud protection, e.g. ticket issuance dependent on occupancy of the induction loop. If no entry is made, the ticket is automatically blacklisted by the operating system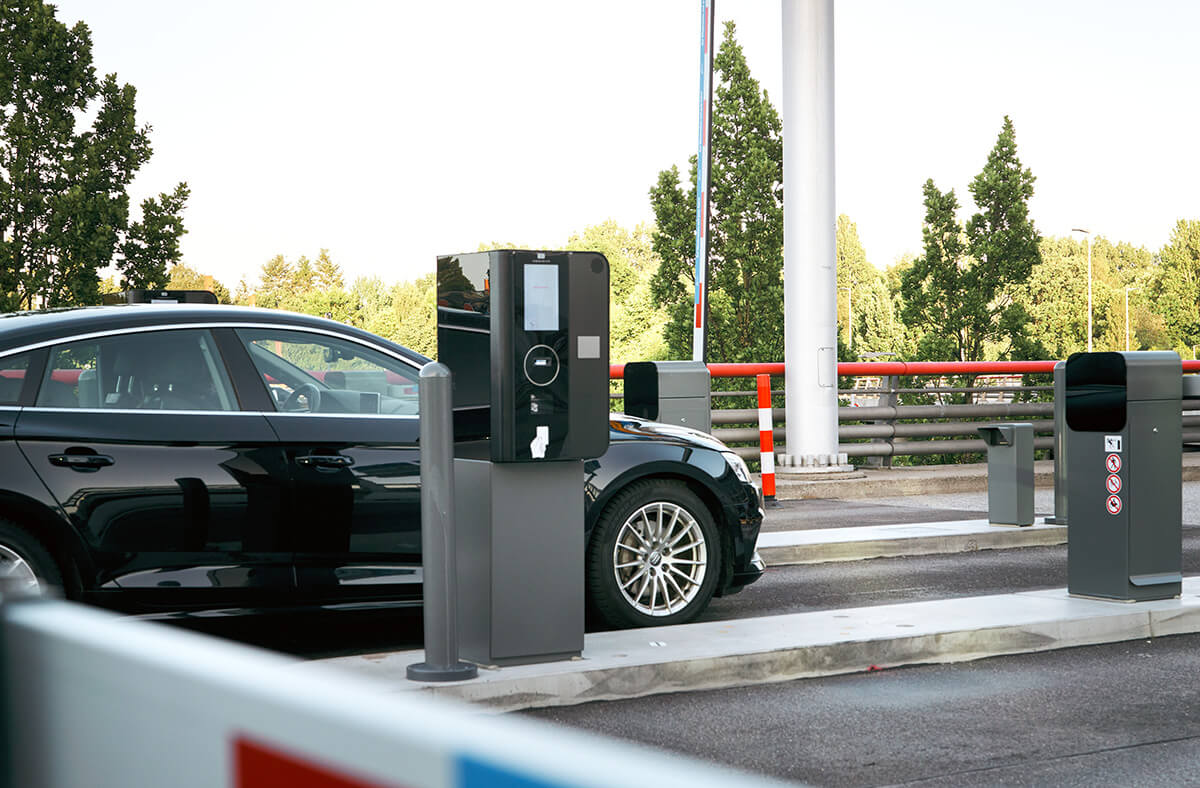 LANE DEVICES FOR ENTRY AND EXIT
The basic configuration of Designa CONNECT IN 600 / OUT 600:
TFT touch display (10.1") user interface with many functions and features, e.g. several language options and a ticket request icon
High-quality glossy front panel with illuminated Plexiglas® XT ring
Ticket storage for up to 5,000 paper tickets
Configurable ticket shortage warning
TCC with Linux operating system and passive cooling
Integrated intercom
Ethernet interface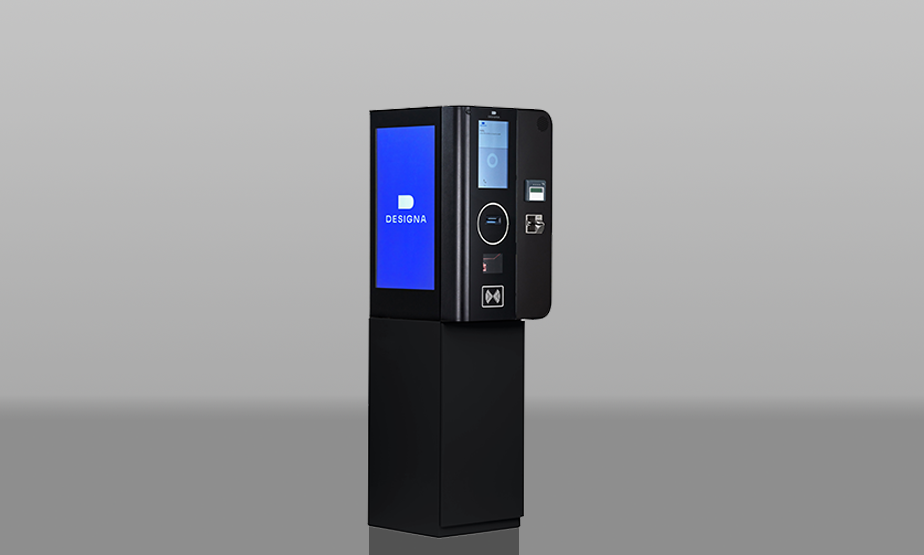 GREAT RANGE OF OPTIONS
Large display for advertising messages, parking information, etc.
Use of credit and debit cards IN/OUT (short and long term parking).
Access control with contactless Prox cards, ISO 15693 and other RFID systems with short, medium and long range as long-term and monthly parker access tokens
Automatic retraction of non-drawn long-term parking tickets upon entry
QR code usage
Driver camera
MP3 audio user guidance
VoIP: SIP-enabled call station or installation of customer-specific call stations
Pre-booking: PIN entry or barcode scan for identification
Thermostatically controlled heating
ADDITIONAL COMPONENTS OF YOUR PARKING MANAGEMENT SYSTEM:
CAN WE HELP YOU? WE ARE LOOKING FORWARD TO YOUR REQUEST.