A SOLUTION THAT ENABLES TRANSPARENT AND PROFITABLE MANAGEMENT OF PARKING FACILITIES.
PARKING MANAGEMENT THAT MEETS THE EXPECTATIONS OF YOUR TARGET GROUP.
Convenient parking on the way to the hotel, theater or congress is a self-evident necessity for many people. This is why a parking management system is required here that not only impresses with its reliability, speed and ease of use, but also offers the possibility of combining different user profiles and creating additional incentives by linking them to various offers. The DESIGNA systems work quickly, are user-friendly and fail-safe.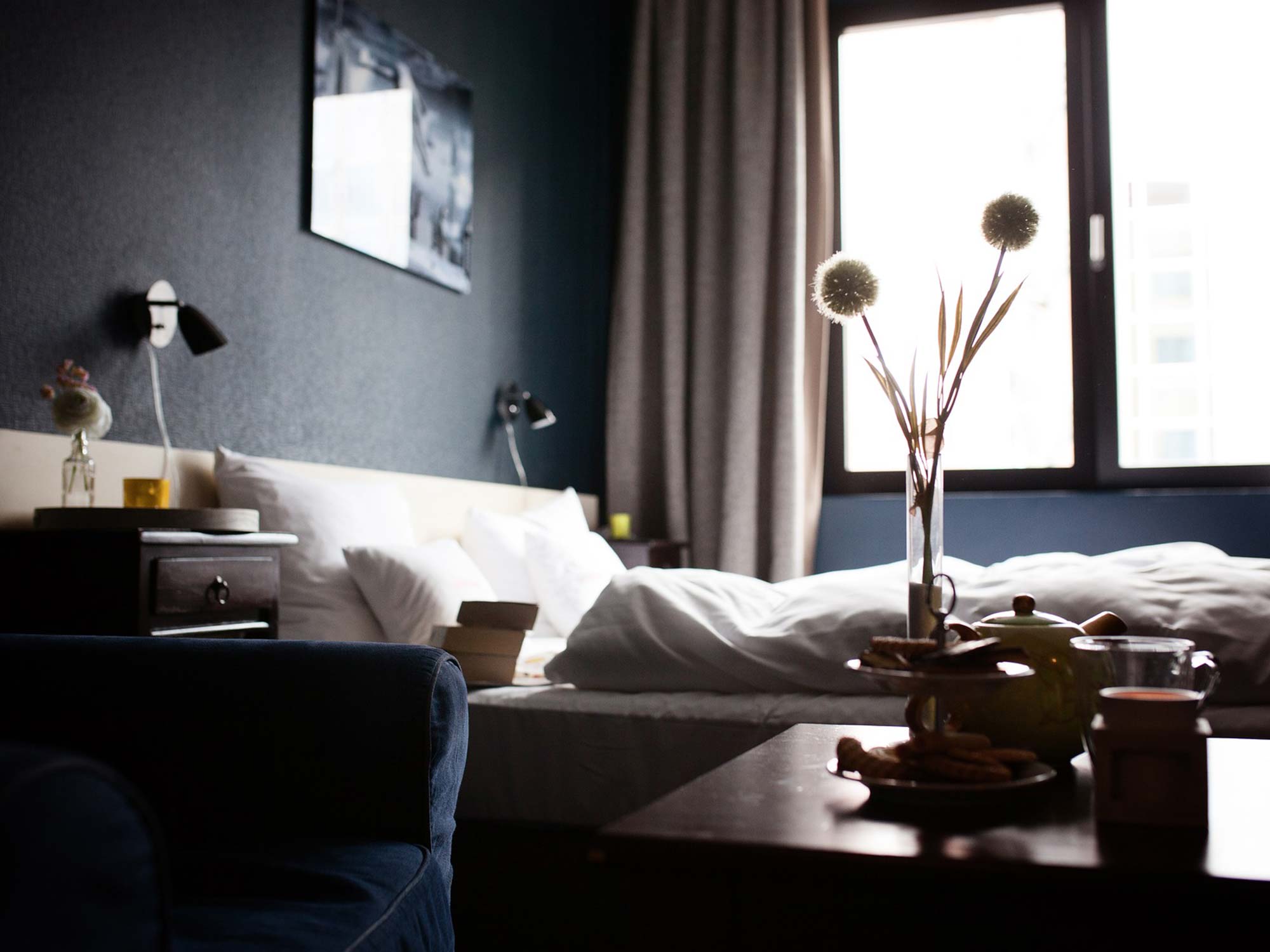 EFFICIENTLY MANAGE COMPLEX PARKING REQUIREMENTS OF HOTELS AND EVENT CENTERS.
The parking facilities of hotels and event centers have to cope with a wide range of usage requirements, often around the clock. The DESIGNA industry solution is therefore particularly suitable for this demanding use, as this system is designed to integrate even complex requirements effortlessly into one solution.
The ability to define special rates for specific events, discounts and combined promotions with selected partners can also be used to create further convincing added value. Optional extensions such as the LPR license plate recognition system or graphic displays at the entrances/exits and at the cash register simplify the use of DESIGNA systems.
In a multitude of applications, it is the use of technology that makes the difference.
Use case "hotel ticket": With the special hotel ticket, hotel guests are provided with a special service. For this purpose, a normal short-term parking ticket is already recoded at check-in via the hand cash register by entering the departure date intended by the hotel guest. During an agreed period of time, the guest can use the parking garage as often as desired without having to visit the cashier before each exit. The guest will appreciate this service, as this process is convenient and, above all, time-saving.
Use case "theater tariff": here, short-stay parking tickets, which are issued during a certain period of time when entering the parking garage, are billed separately at the parking garage machines. The customer pays a price set in advance by the operator for each payment time within this period. The advantage of this is that tickets can be paid for in advance, thus avoiding waiting times at the ticket booths after an event has ended.
Use case "congress tickets": They entitle the holder to repeated free entry and exit during a specified period. In addition, these tickets can be purchased before an event by the respective organizer, who passes them on to the participants. On the one hand, this process makes the calculation of demand for parking spaces more precise, and on the other hand, it considerably simplifies and speeds up the entry and exit process for customers.
Three examples of over 100 individual software-supported functions of how the parking of the future can be designed with DESIGNA.