Brand new ticketless system at Claremont Quarter in Perth, Australia
The DESIGNA group has recently completed an integrated E-Commerce & Ticketless Parking installation at a retail & residential development called Claremont Quarter in Perth, Australia. The joint owners: Hawaiian Property Management and Queensland Investment Corporation, appointed DESIGNA Australia for this project with clear objectives:
1. Improve the user experience and customer journey
2. Modern technology with digital information capabilities and a state-of-the-art look & feel
3. E-commerce capabilities to automate parker subscriptions and administration & introduce mobile payment functionality
4. Improve traffic flows to avoid congestion
5. Maximise parking revenue
DESIGNA responded with its new Connect series range of hardware, The Designa HS Business E-Commerce platform and number plate recognition technology to eliminate the need for tickets and transform the Claremont Quarter parking environment into the future. The initial response from some customers is said to be "game-changing".
A tailored approach to parking
With Designa's comprehensive yet modular design, the company was able to tailor a solution to suit Claremont Quarters' complex requirements, which involves four major parker categories: Transient, Pre-Paid fixed daily rate, Post-Paid fixed daily rate, Residents & Permanent "tariff-free" parkers. The parking facility includes seven segregated areas, each with a pre-defined parking tariff or access control limitation, according to these Parker categories.
A complex GATE and PAY system that runs unprecedentedly fast and efficiently
Registered and Anonymous Claremont Quarter Parkers can quickly access their designated parking area and pay associated parking rates with a "windows up" experience. Designa's Gated Ticketless Technology provides the possibility for free flow control parking solutions, and price change in combination with the fastest, fully integrated license plate recognition system.
System performance has been monitored during peak periods. The results show that the time from recognition of a vehicle until commanding barrier to open has been brought down to 1100 milliseconds. In the operative business and convoy traffic, this leads to barriers that are not even fully closed before opening again for the next vehicle. Of course, still with full recognition accuracy. This massively improves the customer parking experience and maximises vehicle throughput. Congestions at the barriers, either on external roads or inside the parking garages, are things of the past with the DESIGNA Gated Ticketless Solution.
Furthermore, fast and efficient payment capabilities at one of the award-winning "PAY" "pay on foot" pay stations (with touch screen and plate search technology) is also always possible. The PAY areas are strategically located at guest pedestrian concentration points or via fast and efficient "tap & go" equipped SLIM Lane 600 devices at all outer vehicle exit points for transient and Pre-Paid registered parkers.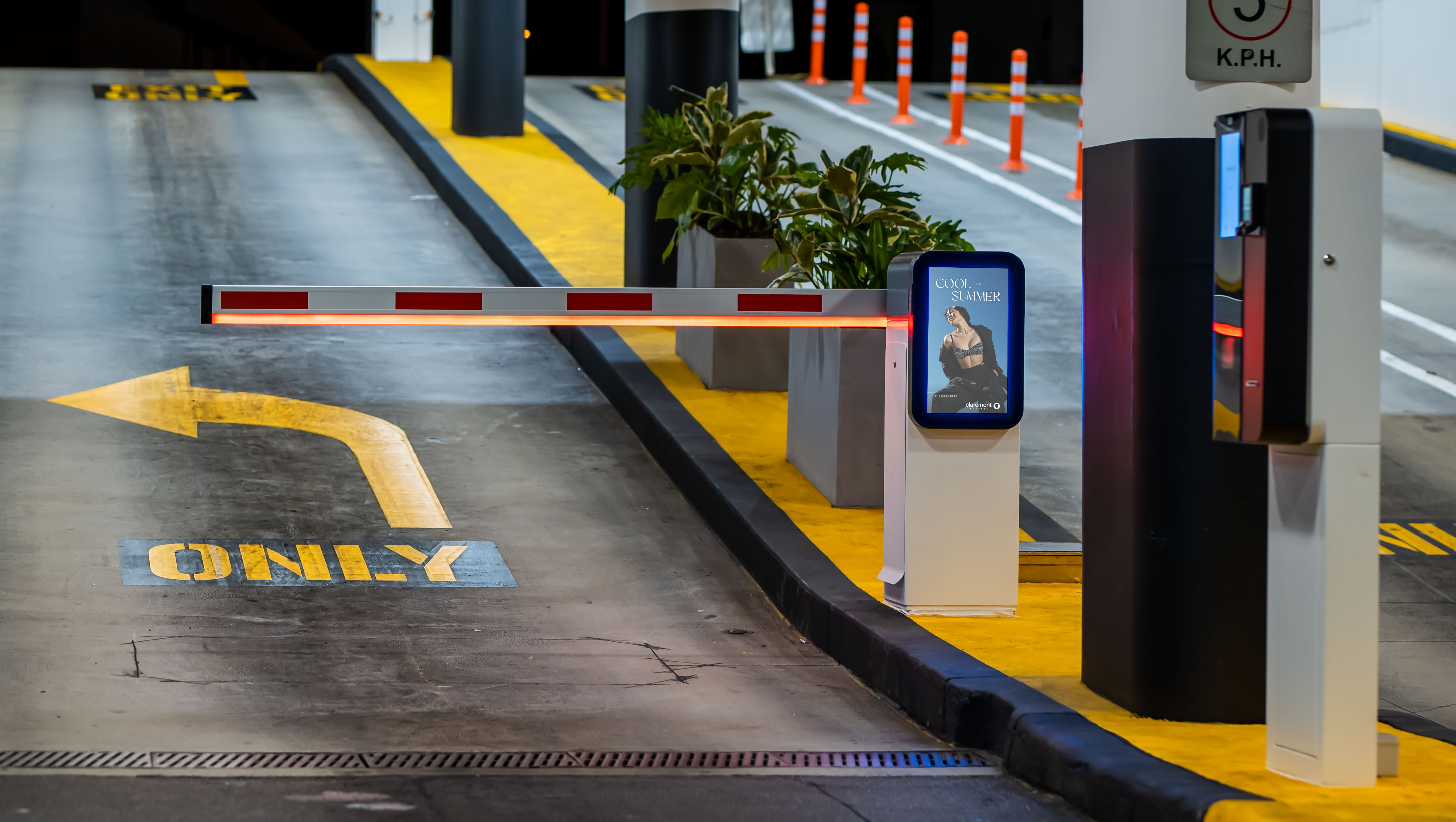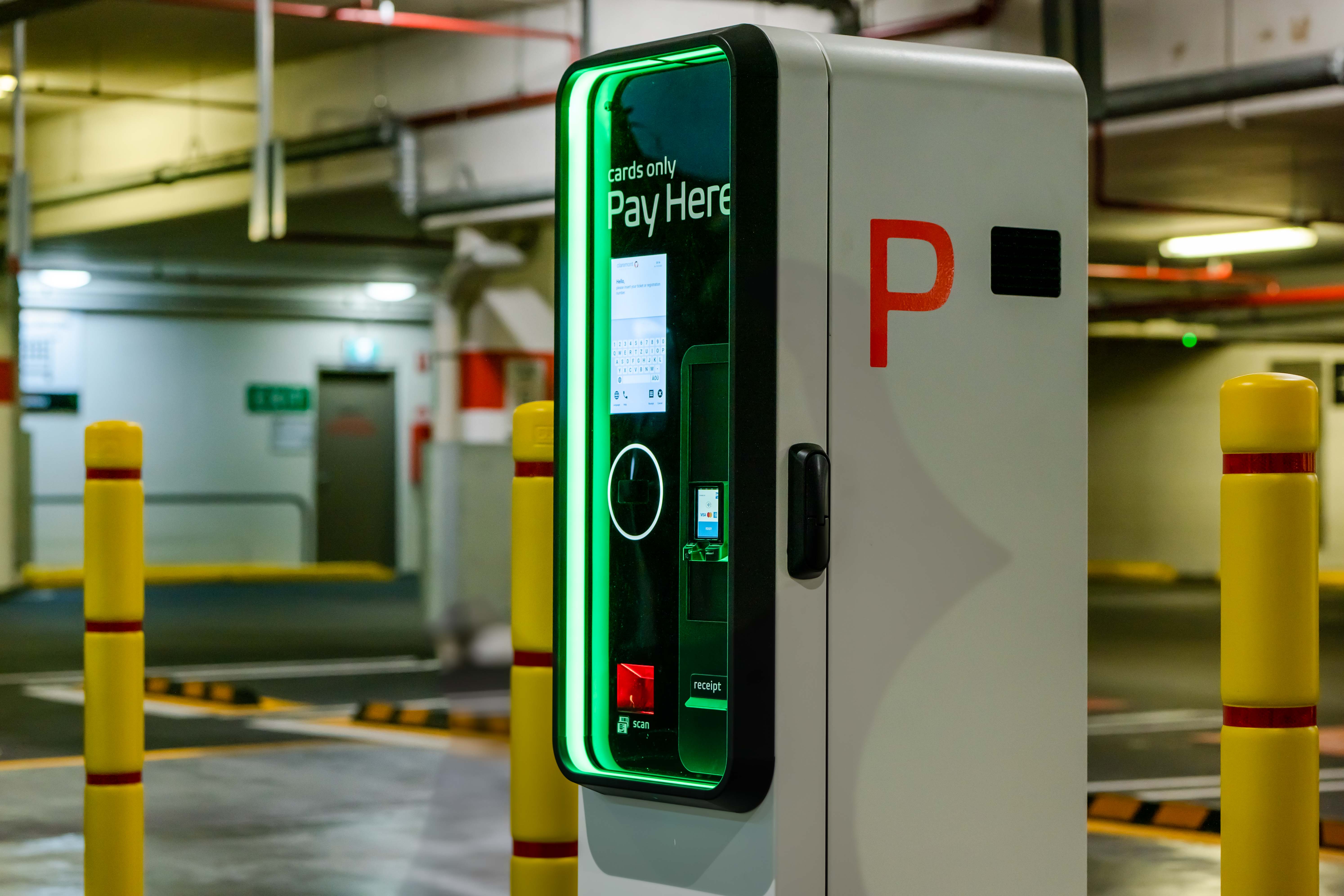 Centre Management, tenants and partners can provide customers with parking discounts using DESIGNA's online validation tool, accessible via any web-enabled device or the DESIGNA "Coupono" QR code generator utility. All pay stations and SLIM exit devices are equipped with a barcode scanning device to read a pre-printed or electronically issued parking discount coupon. Using the online validation tool and simply entering the parker's vehicle number plate, any time or price discount can be applied to the trip in progress.
Mobile payments are also possible via any web-enabled device before leaving.
Displays and Boards
As part of DESIGNA's connect series hardware, customers can generate marketing revenue and interact with their parkers right at the start of their journey using digital information displays and media controllers. Claremont quarter specifically opted for this feature. All outer entry lanes are equipped with 18.5" high-resolution media displays currently used to promote campaigns and welcome customers to the facility as they enter. The recognised license plate number is also displayed for each parker on entry. Media controllers are also used to drive larger 50" variable rate boards strategically located at the main general entrance points around the facility.
Nested Parking
Nested resident parking areas also form part of the integrated parking management control system. Incorporating different access control/and price change locations is always a challenge. At Claremont Quarter, residents now enjoy "windows up" access through the transient parking areas to their designated apartment blocks on the development's east and west sides.
DESIGNA's Software Solutions manage and control this nested process very accurately.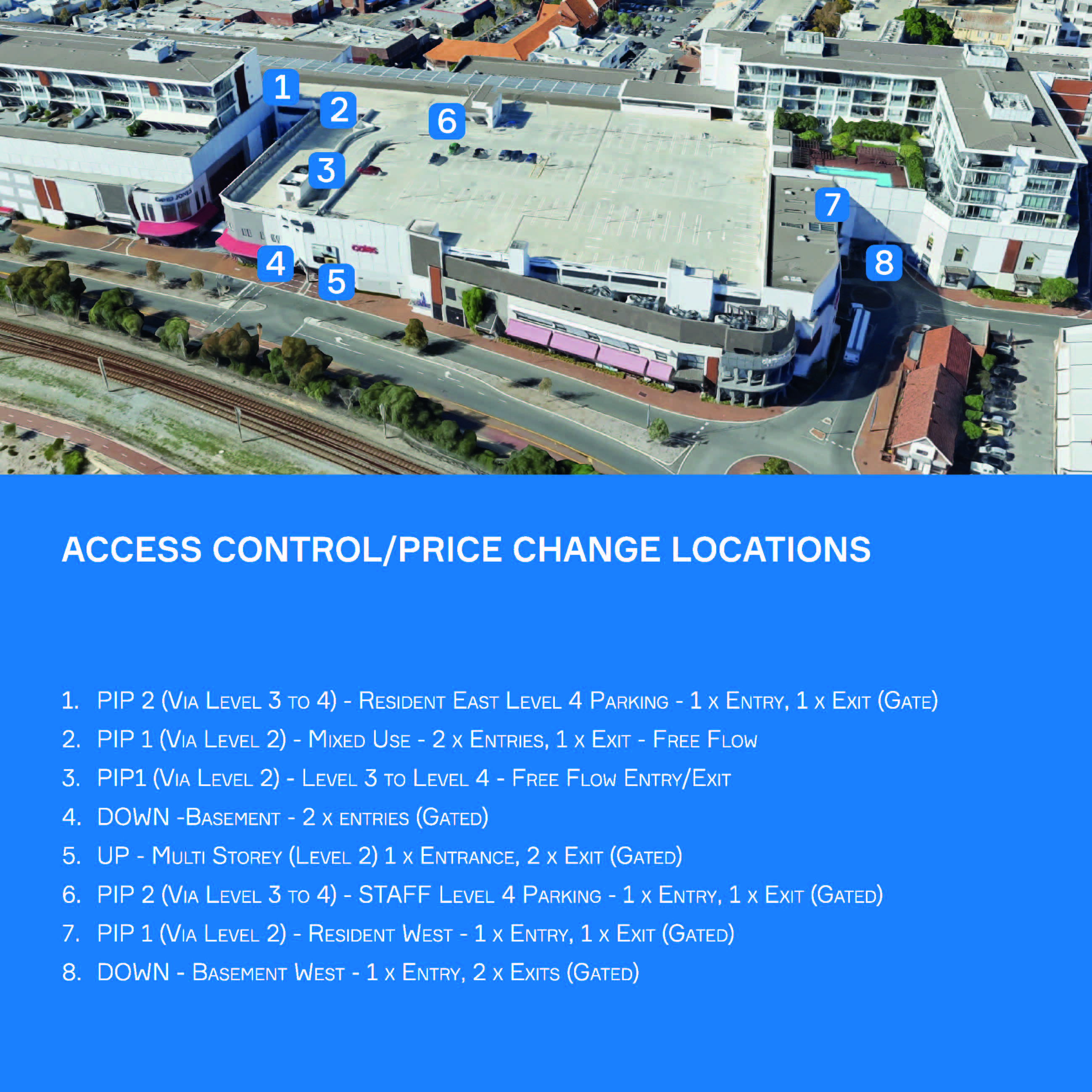 DESIGNA's Hosted Services (HS) Business E-Commerce Platform
DESIGNA's E-Commerce platform allows for a self-administered parking subscription & management platform for all parker categories. Whether purchasing pay-as-you-go, fixed term or direct debit parking access, an easy-to-use and parker autonomous web-based platform is integrated with the ticketless solution. Designa also has additional modules to choose from, such as pre-booking, marketing & loyalty programs & B2B interfaces for deep integration with 3rd party e-commerce platforms and portals.
Claremont Quarter boasts 129 stores and 78 apartments within excess of 3500 vehicles on average per day.

Authors:
Sheldon James (Managing Director DESIGNA Australia)
Phillip Veldten (Chief Marketing Officer DESIGNA)
Johann Bülow (Head of International Business Management DESIGNA)
Read the original article about our Claremount Quarter project in the brand new Intertraffic World issue!