Designa ELEMENTS SOFTWARE
THE BASIS FOR ALL FURTHER PRODUCTS. Is already an ultimate startup package of digital solutions for most parking transfers, with extensive short and long-term parking, reporting and payment features. The entire software suite can be hosted on local or virtual servers, or outsourced to our managed cloud service.
WITH OUR DESIGNA ELEMENTS SOFTWARE ADD-ONS
Will make their parking environment even smarter and a large portfolio of additional software solutions will complement the parking experience for a customized customer experience. Specialized software solutions can be booked here. These include LPR, Ticketless or Dynamic Prizing options. Or 3rd party ADD-ONs can be integrated, e.g. for payment processing. We are sure to have the right ADD-ON for your application.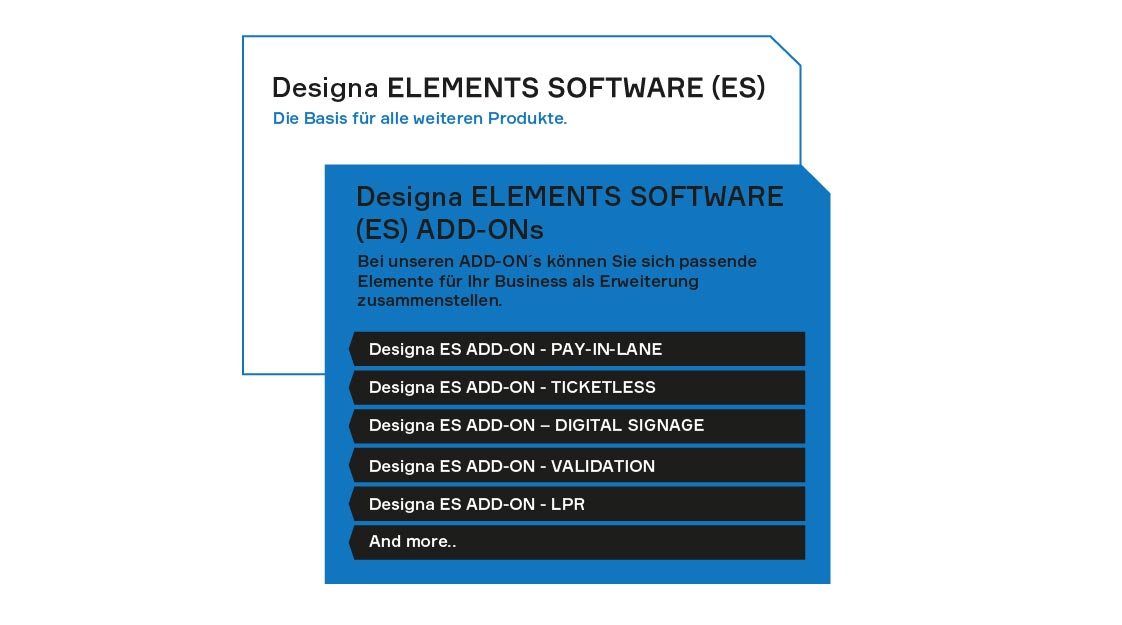 Designa ELEMENTS SOFTWARE ADD-ONs
CAN WE HELP YOU? WE ARE LOOKING FORWARD TO YOUR REQUEST.