DESIGNA INTEGRATION PARTNER LIGHT & BREUNING, INC.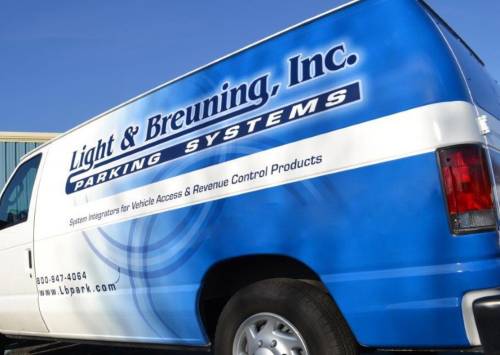 COMPANY PROFILE
For 65 years, Light & Breuning has been integrating the highest quality vehicle access and revenue control systems in the market. As a full-service provider, the company has installed state-of-the-art parking control systems for airports, universities, professional parking management companies, municipalities, hotels, hospitals and private owners. Known for reliability and customer service, Light & Breuning senior managers and sales engineers have a combined total of 100+ years of experience in the parking systems industry.
Light & Breuning is proud of the enduring relationships with many customers that have lasted more than a quarter century. We are successful because we continuously adapt technology to serve our customer needs. The company's professional affiliations and innovation partners have made Light & Breuning an industry leader, Designa US Partner, and a proud member of PARC Group, the leading network of system integrators for access control in North America.
912 Lawrence Drive
Fort Wayne, IN 46804
United States of America
Tim Breuning
(800) 947-4064
LBPark.com
Key projects:
Purdue University in West Lafayette Indiana
Gerald Ford Airport in Grand Rapids Michigan
CONTACT LIGHT & BREUNING, INC. NOW: