Designa HOSTED SERVICES (HS)
In addition to our Designa Elements software and ADD-ONs, we at Designa offer a comprehensive package of HOSTED SERVICES, e.g. in a cloud environment. For this, we provide HOSTED SERVICES in the area of DATA, BUSINESS or CONTROLLING. Whether it is to improve the workflows in the company, to increase profitability or to offer new parking services, the possibilities with our powerful Designa HOSTED SERVICES (HS) are extensive.
WE PUT TOGETHER THE BEST COMBINATION FOR YOUR INDIVIDUAL NEEDS.
Flexibility has never been easier. Concrete applications are options for prebooking or frequent Prebooking or Frequent
parking services, a comprehensive control center and extensive analytics for complex parking environments. Get in touch with us and we will and we will provide you with the software intelligence you need intelligence you need for your parking environment. We consider almost all application examples and can integrate our Designa HOSTED SERVICES with all other Designa ELEMENTS SOFTWARE applications combined.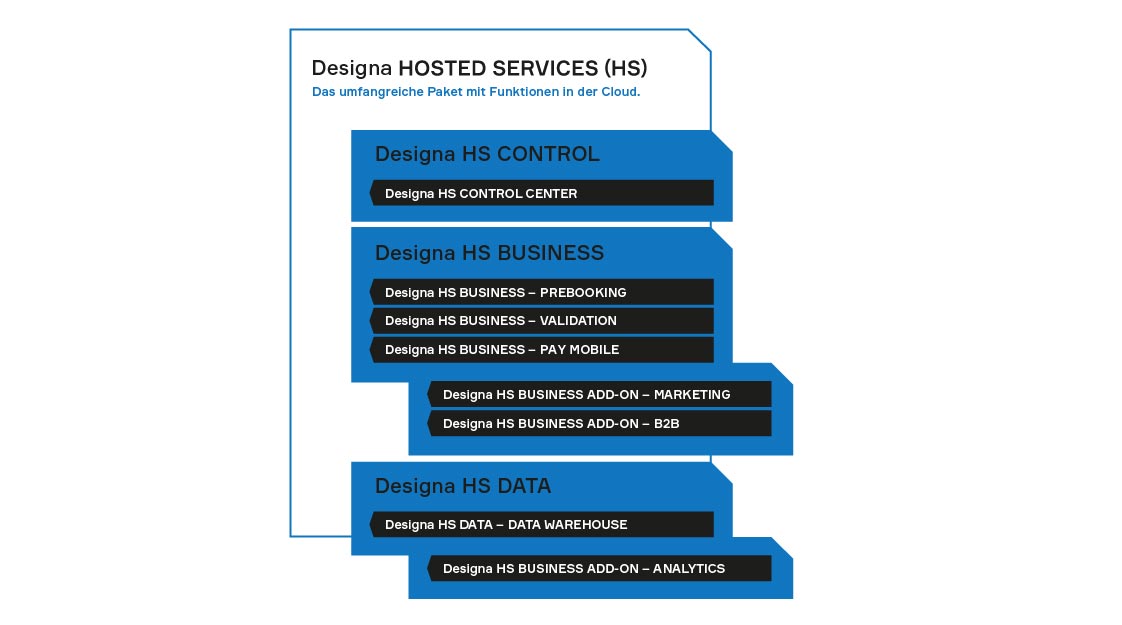 Designa HOSTED SERVICES (HS)