PARKING IN MOTION - YOUR FUTURE IS LOOKING GOOD
WE ARE MOVING TO THE FUTURE
Parking operators and users of smart DESIGNA car parks have been benefiting from the advantages of our scalable and continuously evolving parking space solutions for many decades. Ticketless parking? Smart City concepts? Mixed mobility parking spaces? E-charging solutions? Let's talk about your future dreams. DESIGNA systems are perfectly tailored to the requirements of new mobility.
THE FUTURE HAS BEEN PART OF OUR CORPORATE DNA FOR 70 YEARS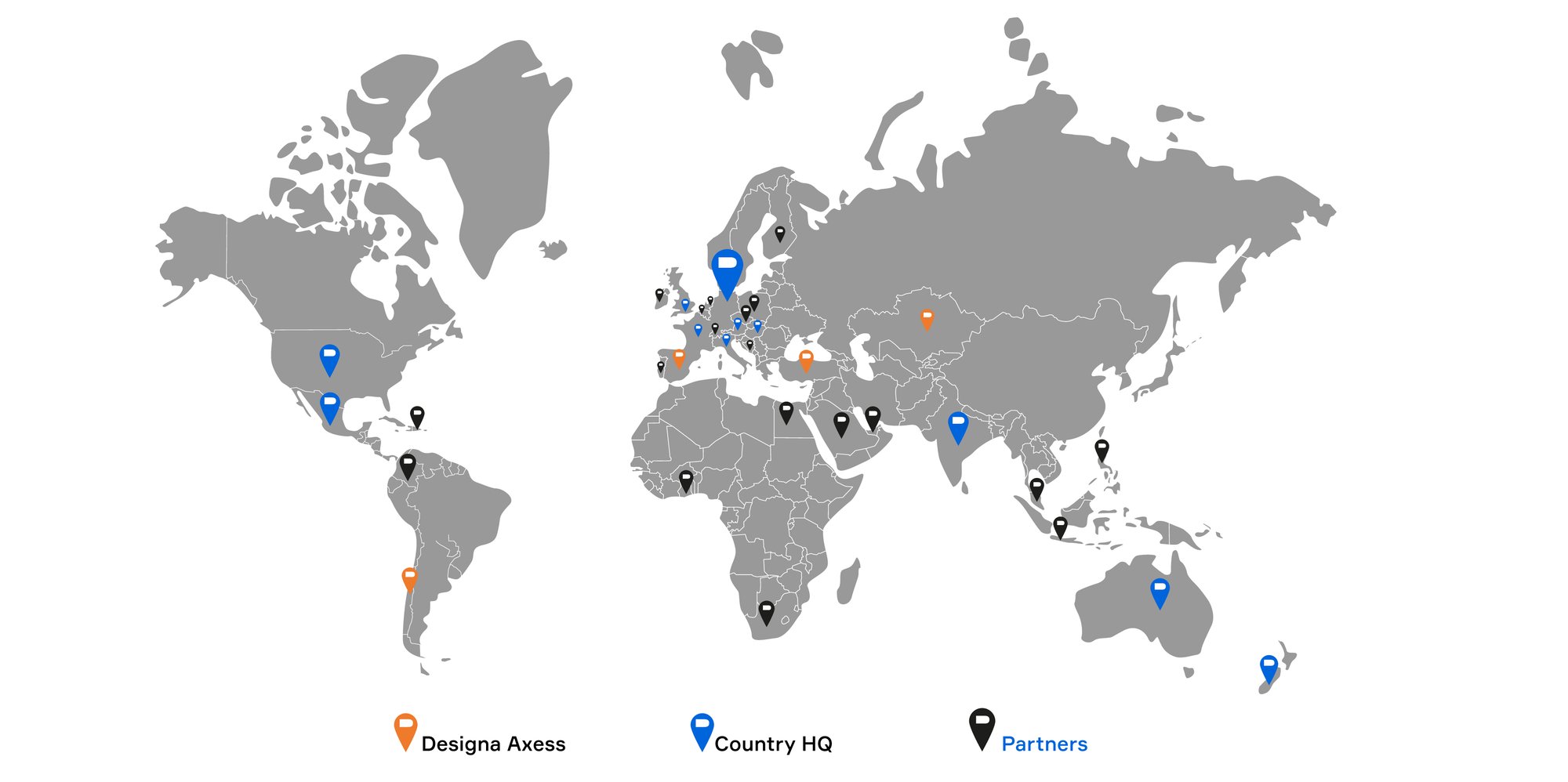 WE HAVE LOCATIONS ACROSS THE GLOBE IN:
USA, Germany, France, Great Britian, India, Italy, Mexico, Hungary, Austria, Spain, New Zealand and Turkey. Furthermore, we have more than 60 global Partners to cover almost all countries globally.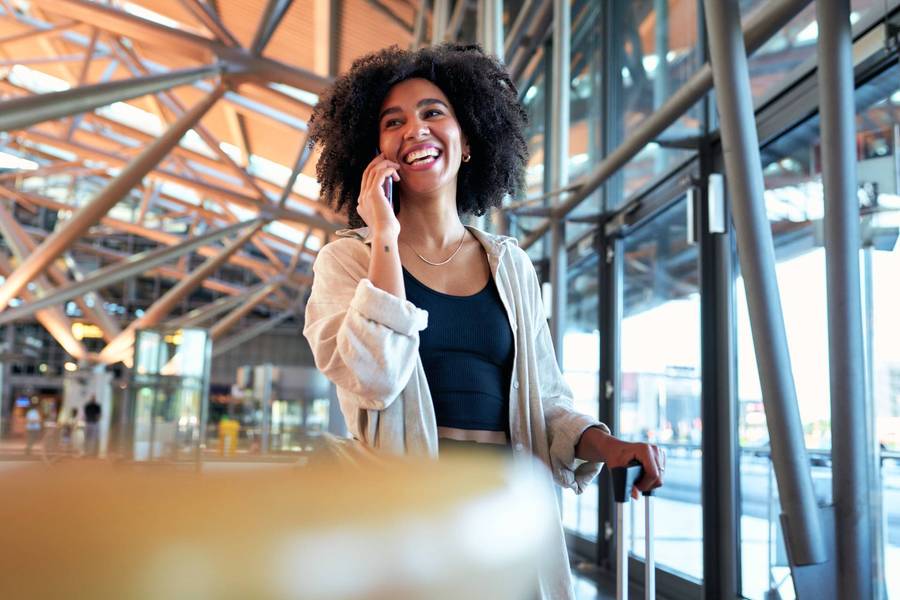 WE TAKE YOU FURTHER
From traditional or hybrid systems to ticketless or free-flow installations - DESIGNA systems are scalable, open, and completely tailored to your needs. It is, therefore, not surprising that airports such as JFK, Frankfurt (Fraport), and Sydney, among others, have chosen DESIGNA as their partner.
MOBILITY OF THE FUTURE - FORGET ABOUT PARKING TICKETS AND WALLETS
How would it be if you could manage your mobility without barriers? From a meeting in New York City with a stopover in Bangkok to shopping in Sydney. And from there to the airport in Hamburg or Düsseldorf. Everything is barrier-free and cashless. Then off to the parking garage. Get in the car. Already charged on the E-Charger. Refrain from fumbling for change. No annoying paper ticket. Everything is smart and silent. Nothing stops your frictionless experience.

From there to the city. To the nearest intelligent parking garage. From there, you can continue directly with rental bikes or e-scooters. Good to deal with public transport too, and also autonomous. Free flow and easy living. Right down to the last mile.

Just a dream? We work hard so that the dream becomes a reality. With DESIGNA, the future of modern mobility has already begun for you. Live your life in a better world. Smart parking spaces are part of the solution.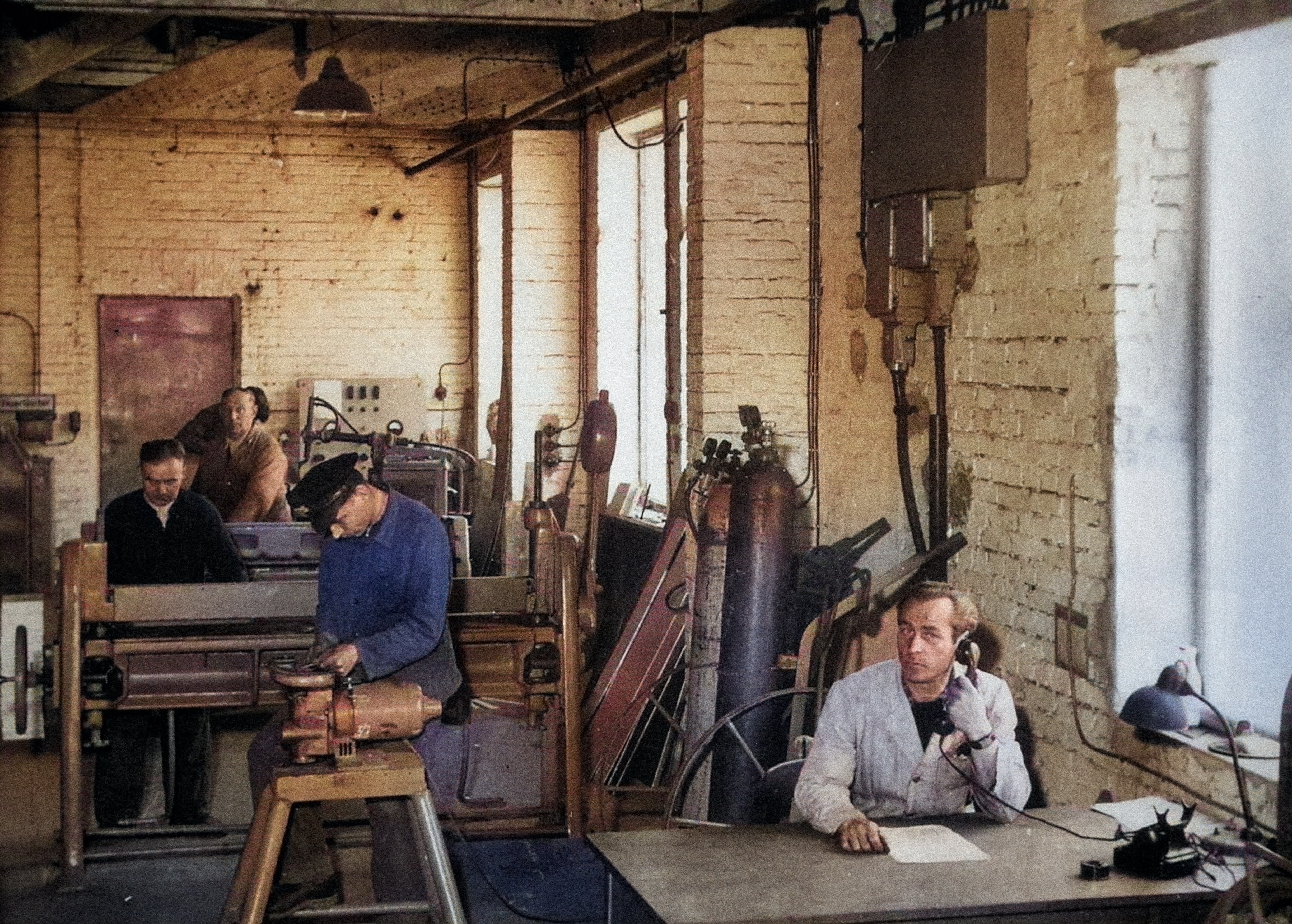 THINK GLOBAL ACT LOCAL - FOR MORE THAN 70 YEARS
We are at home in Kiel, Germany, to this day. In 1951, two boys from Kiel, Heinz Bula, and Gerhard Vogel, founded "DESIGNA – Deutsche Signal- und Werbemittelgesellschaft" with just three employees.
As the company evolved, we presented our first parking system. Keeping pace with the technological and social developments of the following decades, we have brought ever more complex and intelligent solutions to the market. Today, DESIGNA systems control parking space management in more than 17,000 facilities worldwide, from the small parking garage for hotel guests to airport facilities with tens of thousands of parking spaces or completely digitally networked Smart Cities.
Designa CORE FACTS
+17,000
Installed Systems
THE FUTURE IS HERE, AND LOOKS BACK TO 70 YEARS OF GERMAN ENGINEERING
We are proud to have our leadership, product development department, manufacturing, all delivery and administration departments, marketing, and sales in one place on our headquarters in Kiel.
The future of parking management is in smart solutions. The development of intelligent software solutions is our primary focus.

This is how you become a technology leader and innovation driver: It starts with having the right people, with new work skills, core values, technical and human experience, and respectful treatment of employees.

With DESIGNA, every move leads to a promising future.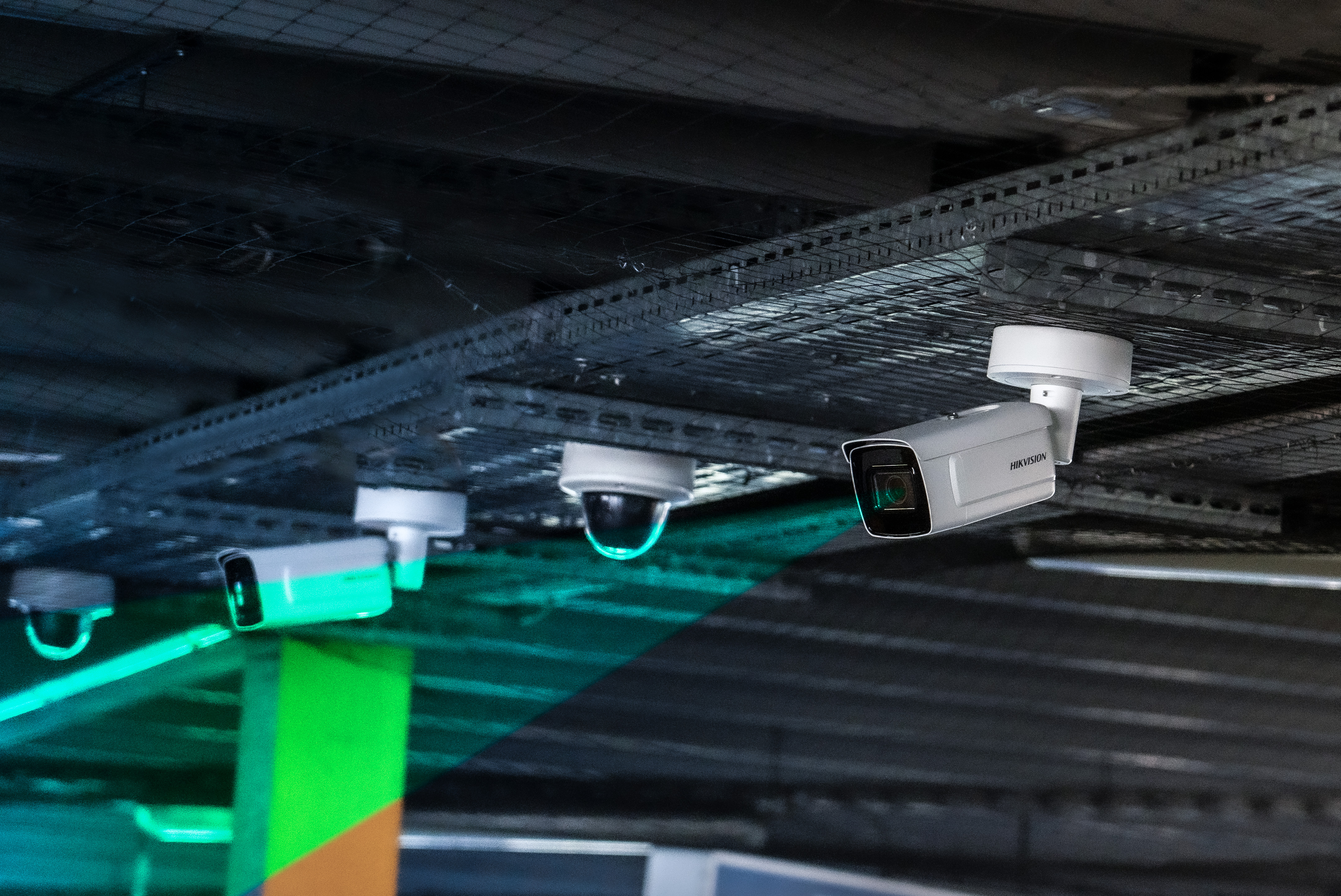 DESIGNA TICKETLESS PARKING
Automatic license plate recognition reduces administrative effort and leads to cost-efficient parking space management - modern and digital. Our increasingly digitized society wants parking to be as easy as using your phone.
DESIGNA is the world market leader in fully automated adaptable parking facilities. And ticketless parking is becoming the new benchmark for customer satisfaction.
DISCOVER TICKETLESS VARIANTS NOW:
DESIGNA CONNECT FOCUR LPR
Parking goes digital! In addition to technically mature software, this also requires flawlessly functioning hardware. We offer a variety of License Plate Recognition (LPR) systems for our ticketless and free-flow solutions. Each camera system has unique capabilities for its specific needs, always following the respective national laws and tailored to your particular challenges.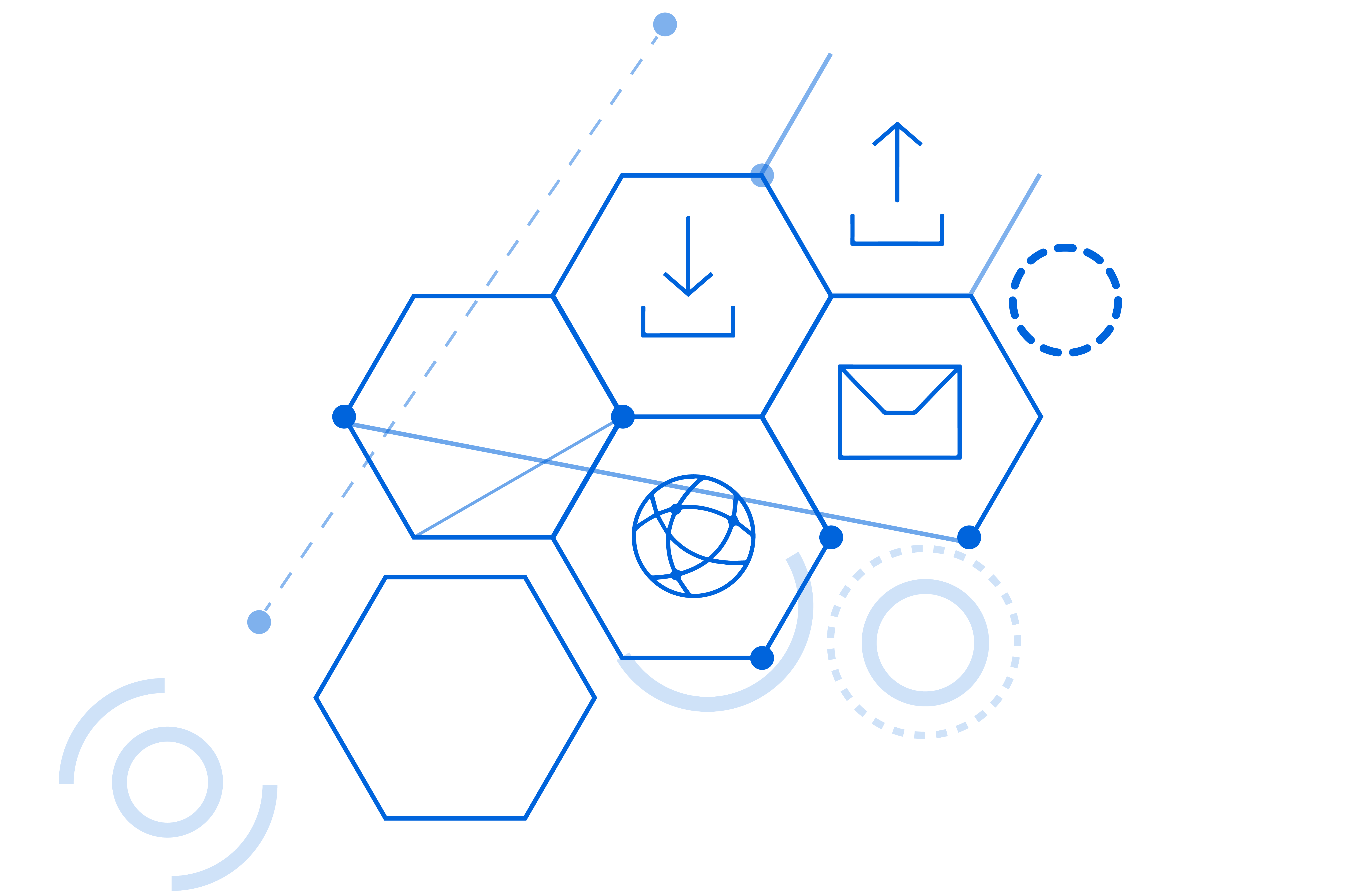 DESIGNA APPLICATION CENTER AND CLOUD
DESIGNA APPLICATION
CENTER IS A FLEXIBLE
SET OF SOFTWARE
FUNCTIONS, THAT
CAN BE INDIVIDUALLY
ADJUSTED.
We can host major software functions in our DESIGNA CLOUD or on premise