Five clear changes to improve your parking customer experience
During my 30+ years in the parking industry I have been directly involved in more than 50 airport parking, access and revenue control system ("PARCS") installations in the US, Australia, and around the world. In that time I have witnessed many changes as technology, security standards and customer expectations have evolved.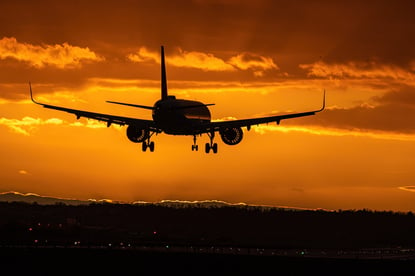 At a business level, we are seeing profound change at airports in the US and around the world, with them becoming much more sophisticated, particularly those that are privately owned. No longer are airports just providing parking, they are now managing and driving a thriving parking business. Important decisions are being made about parking, not only relating to capacity and availability, but also about technology, products and pricing. Parking revenues are becoming increasingly important to the overall business model and, in some cases, are the primary source of revenue for an airport.
We are also seeing the engagement of IT professionals in the decision-making and implementation phases of parking upgrades, due to rapid changes in technology, an increase in cloud-based systems, and security standards and resultant policies. This was not the case five years ago.
DESIGNA recently conducted a poll during our Webinar Wednesday series of who, or what, is the main driver of what happens in airport parking facilities. Half (48%) of the attendees responded the top driver was the need or desire to improve the customer experience. To echo that feedback I am focusing on this today to provide you with five changes you can make this year to dramatically improve your parking customer experience.
Evaluate your current PARCS, and the vendor company, to determine if it/they are meeting your needs for now and the future.
It is important to make a critical assessment of your current PARCS. Advancements in technology may mean your current system is outdated and costing you more money to maintain than is necessary. Are you spending a significant amount of money on technical, and hardware supports? Are you able to integrate with the leading parking applications and access cloud-based applications? A changing market requires future-oriented technologies and digitalization is the key. Customers need scalable solutions that can grow with your business, leveraging new software functionality to meet your growth plans.
At DESIGNA, we are forward thinking. Our experience allows us to think ahead of the game, and to look at ways in which we can bring innovative technologies and ideas to the market, and specifically to your solution requirements. We believe it's very important to be consultative, in a word cooperative, and to be a true partner not just a vendor.
Increase the number of payment options available for parking.
At the customer level, the speed of entry and exit, and increased convenience are important drivers. Your customers and your management have become more convenience and price conscious. To address the increasing choices for passengers, such as off-airport facilities and rideshare companies, airport executives and parking managers need to think about this competition and what technologies can be deployed to improve their position in the market. How can you use technology to enhance the customer experience and engender loyalty? Pre-booking has been on the rise, and the number of pre-booking providers and parking aggregators has increased over recent years to provide these services.
Next, Automation. This is probably the biggest technology change we have seen, and are still continuing to see, as cashiers at airport parking exits have been disappearing. Airports have also seen the benefits of other technologies including license plate recognition which now provides frictionless entry and exit, credit card payment (including NFC), credit card at entry and exit, and integrations with other platforms including intermobility, such as a Tollway Pass for a ticketless entry and exit.
One direct example I can give you regarding automation, is our experience with the Port Authority of New York and New Jersey ("PANYNJ"). Across the four airports where we replaced the PARCS, PANYNJ originally started with cashiers at exit and more than 150 pay-on-foot stations in their plans. However, PANYNJ saw the benefit of automation through their discussions with us, both from an operations and customer service viewpoint, and they removed all cashiers at exit from our contract and reduced the number of pay-on-foot stations to less than 20. John F. Kennedy International Airport is now not only cashier-less, but also operates without any pay-on-foot stations. These changes have had no negative impact on the customer experience or operations. Along with automation, PANYNJ PARCS has an integration with E-Z Pass, the regional Toll Tag system.
There are comparable stories for us at Charlotte-Douglas International Airport and Miami International Airport which both moved from cashiers at exit operation to be totally cashier-less. Free-flow and frictionless payment options are now common topics and ticketless and gateless solutions are now also an option.
Finally, one of the leading trends with digitalization is self-service parking management for employees, contractors, for-hire vehicles and other ground transportation services. Through self-management of the parker through web-based systems individual companies, users or partners can manage their contract parking requirements and lessen the administrative burden of parking management. Here, we have seen some interesting deployments including a recent requirement to cross-check employee payroll records with parking records to ensure the credential holder is actually working at the time of parking.
Introduce improved wayfinding and guidance to and within your facilities.
Technology is driving change within the parking industry and one of the exciting solutions is parking guidance systems. A parking guidance system provides drivers real-time information regarding the occupancy and availability of parking spaces in a facility. There are many benefits to a parking guidance system. It will significantly reduce search time for an available parking space, saving time, money and improving the customer experience. It will help to decrease traffic congestion by directing parkers to an available space quickly. Because it reduces search time, this has a positive impact on the environment. And finally, an awareness of emerging technologies will ensure we continue to guide our parking customers where needed. One of the technologies we have recently introduced is digital displays on our devices. Content can include real-time information on available parking, pricing, marketing or promotional messaging.
Look closely at the physical environment, including lighting, security and cleanliness.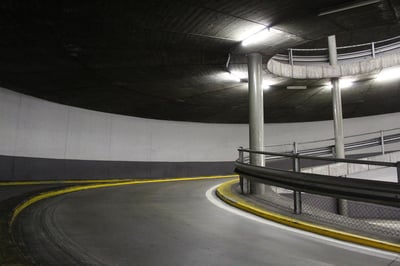 An old but still well used cliché is "Parking is your customer's first and last impression of your airport." Today's airports are extremely focused on the customer experience, and there is no better place to start a pleasant journey than your parking facilities. Garages are often confusing as signage is poor or even non-existent. The implementation of monument signs and digital signage within the garage provides parkers with valuable information, such as the closet areas to park for their departure gate. Lighting in parking garages is often poor, resulting in confusing and unsafe conditions for your customers. Updating your parking garage lighting can also save on energy costs while also providing a safer environment. Maintaining a clean parking garage improves the value of your asset. The more proactive you are with regular maintenance, the more value you will retain for your parking facility. Not to mention the positive impression it makes to your customers.
Use the power of the data you gain to provide comprehensive data analytics for informed decision-making.
Lastly, state-of-the-art PARCS can provide a wealth of data to manage your parking facility and implement yield management and dynamic pricing more effectively. It should be particularly important for you to have unrestricted access to your data and a clear definition of the facts and dimensions of the data, to allow you to implement business intelligence tools for informed decision making. The ability to use business intelligence tools to analyze transactional data has created growing popularity for yield management and dynamic pricing. This should include integration with parking guidance systems for occupancy routing information and premium pricing in particular locations, with rates updating real-time as they are changed.
About the Author:
Paul McIlvride has been with DESIGNA for 24 years. He started out in Australia and is now Head of Major Projects for DESIGNA USA. In 2017, he was the lead on DESIGNA´s largest project to date, the implementation of the parking management systems for the Port Authority of New York and New Jersey, which operates John F. Kennedy International Airport, Newark Liberty International Airport and other. His expertise in airport parking solutions helps airport such as Charlotte and Miami to make the most out of their parking assets and create convenient parking solutions for their customers.